Corgis are growing more and more popular for all sorts of reasons. They love to play, they're very approachable, and they know how to cheer you up. Corgi won't stop bugging you until it sees a big, friendly smile on your face. 
Several important dates are revolving around this adorable dog breed. On that note, have you ever wondered: When is national Corgi day? When is Corgi beach day?
National Corgi day is on the 4th of June, and Corgi beach day is on the 30th of October. These dates serve to celebrate our wonderful Corgis and have fun with them. 
But is there something more to it? In this article, we've covered every essential little fact about Corgi celebration dates. Without further ado, let's dive in.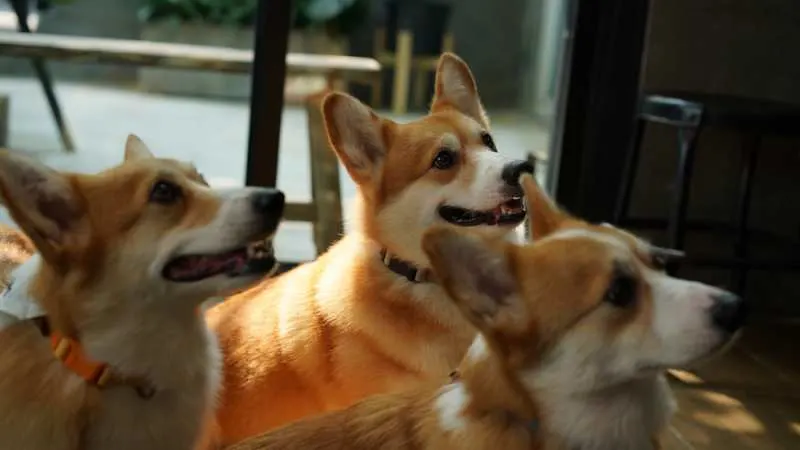 The History Of Corgi Day
Corgi day was invented by the "Omaha Corgi Crew." The organization started back in 2011 when a group of friends decided to organize an event in honor of their Corgis. In their words, Corgis are "vertically challenged dogs with big hearts." However, they're also in need of help.
At first, the Omaha Corgi Crew was restricted to the region around Omaha. Since Corgis are popular all over the world, there was a desire to expand.
The organization isn't a rescue or breeder organization but rather an event organization. It carries out to support the breed and brings fans together. 
Several years ago, founders noticed that Corgis faced interesting problems surrounding purchasing, adopting, and rehoming. They needed a fundamental organization that would begin highlighting the issues they face and getting more people involved in the breed.
The group supports the thoroughbred Corgi as well as Corgi mixes. Even more so, owners around the world who own dogs with Corgi features can also take part in the celebration.
The community of people that are interested in Corgis is growing. Omaha Corgi Crew announced that it had more than 1500 members at the last count. 
Many of these people regularly get together for charity events to support the breed.
Corgi day mainly focuses on "small-base rescue" – small centers that take care of dogs that the more prominent fundraisers tend to skip. Many of these are a bit more than mom-and-pop outfits, in need of additional resources to fund their operations. Fundraising usually goes in their direction.
Corgi day brings together various constituencies involved in the care of these adorable and playful dogs. Rescue centers advertise their Corgis for adoption, some appreciation societies organize merchandise fundraisers – and there are even supply drivers.
The fact that Corgis are a bit on the short side might be their downfall. Some people think that Corgi's height is the main reason for their neglect. The argument goes, many people tend to look right over the top of them. 
Therefore, Corgi day is a reminder that people have to look down at their feet. There could possibly be a lurking Corgi down there!
Corgis offer a lot of value to their owners. Even the Queen is famous for owning Corgis! They have a distinct nature that makes them ideal house companions. 
Corgis are intelligent, easy to train, and are perfect house guardians. 
Corgi day is meant to be the best day of the year for your beloved Corgi or Corgi mix. It should feel like Christmas has come early. It's a perfect chance for you to show your Corgi how much you love and care for it – even if they aren't quite sure what the fuss is all about!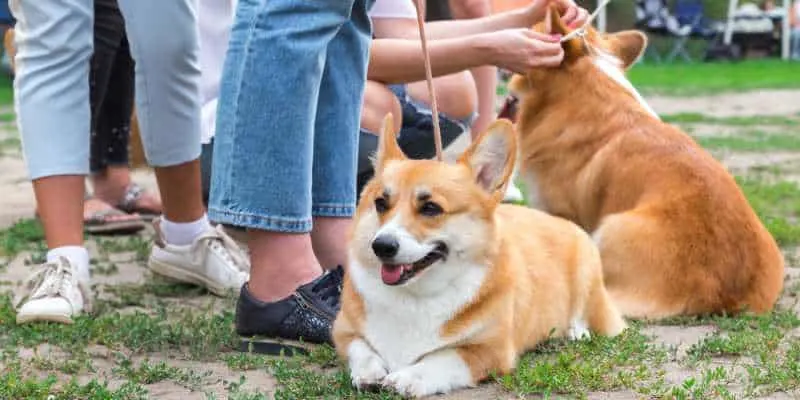 How To Celebrate Corgi Day
Luckily, you have plenty of options to get involved in Corgi day. One of the best ways to support Corgi day is to buy Corgi-related merchandise. 
For example, the Corgwyn Rehabilitation Sanctuary sells hoodies and t-shirts with images of Corgis on them. With every item sold, some of the money is directed to support the rehabilitation of these adorable creatures.
Many available items make fun of the fact that Corgis are vertically challenged, but it's not their fault. People bred them that way.
Another way to celebrate Corgi day is to get involved in fundraising events. The organizers regularly launch activities across the globe, so keep your eyes peeled.
The best place to celebrate Corgi day would definitely be at home, with your beloved furry friend. Just like any other breed of dog, Corgis need love and attention. 
Therefore, Corgi day is the perfect opportunity to provide your Corgi with a treat. 
You could fill their bowl with their favorite food. You could take your Corgi on a hike or let your pup splash in the water – whatever you and your Corgi like!
Also, there are a lot of Corgis awaiting rehoming in rescue centers around the world. If you have a suitable home, you could adopt one and provide it with a better life.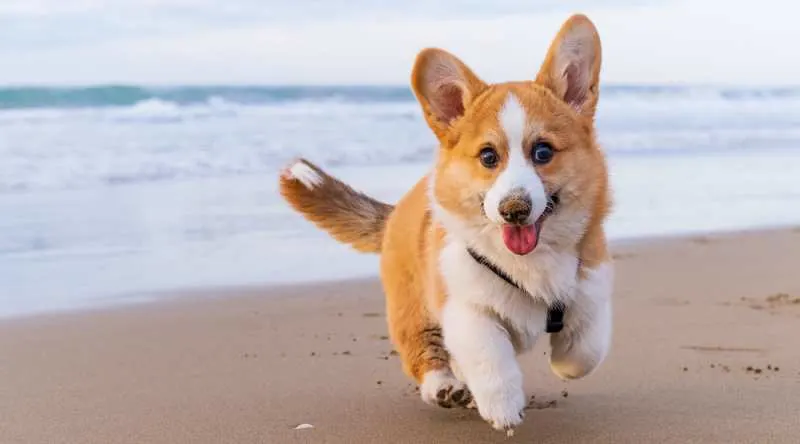 And What About Corgi Beach Day?
As we already mentioned, Corgi beach day takes place on the 30th of October. The most significant event of this kind is held at Huntington Dog Beach, and it celebrates our beloved Corgis.
The event is essentially a way for Corgi owners to come together and celebrate with their cute little friends. However, all dogs are welcome to attend. 
Last year there were 1200 Corgis at this event which is a record-breaking number! The event consists of photo backdrops, various contests, and a big beach party! Also, there are vendors who sell their Corgi merchandise. 
If you decide to visit Huntington Beach on the 30th of October with your Corgi, be sure to check all of the events. You and your Corgi will have a lot of fun!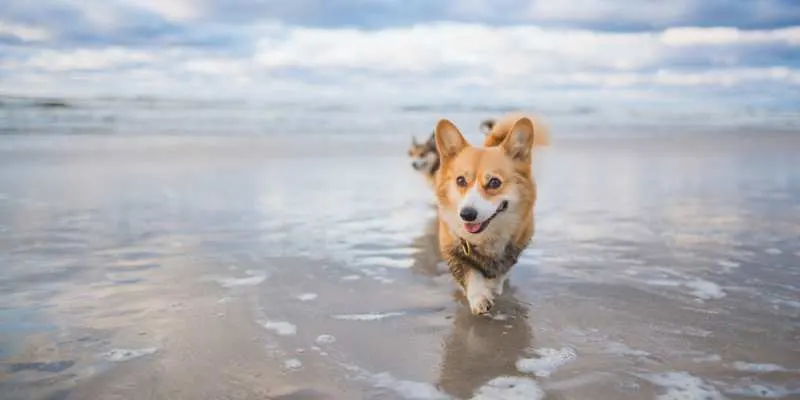 Things To Know Before Getting A Corgi
Corgi day is meant to raise awareness towards Corgis that need rehoming or adoption. If you have space at your home and are willing to adopt a Corgi, here are some things to remember.
1. Never Stop Petting And Scratching
There's nothing Corgis love more than petting. We can assure you; you'll get tired of it before they do. If you stop, your pup will take it as a sign you're done and walk away, but more likely, they'll nudge your hand for more. 
If you could, you'd be scratching your Corgi the whole day, and it would never move.
2. Corgis Are Smart
Training your Corgi is a relatively painless process as Corgis are a brilliant breed of dogs. Of course, there will be some accidents, but you can easily teach your Corgi what it should and shouldn't do.
3. Corgis Aren't Lapdogs
You may want to hold your Corgi and even have it sleep in your bed. But in most cases, this won't be doable. 
Corgis hate being held. If you pick them up, they'll squirm until they're out of your grasp. They don't like sleeping in beds, either.
As Corgis are herding dogs, they like to sleep where they can stay on guard and watch over us. You could find your Corgi sleeping in the hallway or next to your bed, depending on what mood your dog is in.
4. They Don't Like Heights
You can't blame them with those short little legs. Corgis usually don't like stairs or being on elevated surfaces.
5. Corgis Shed A Lot
If you are a clean-freak and don't like dogs that shed much, it's probably best to shy away from getting a Corgi. Corgis have a double-layered coat, and they need to shed off some of that coat in the summer – only to grow it back when the winter comes.
Learn More: Corgi Shedding – Do Corgis Shed A Lot?
6. They Can Be Loud
Yes, Corgis do bark – and yes, it can get kind of loud. Corgis can bark when they hear the doorbell, the word "walk," or when they just want to play. 
Even though they're small dogs, Corgis don't have the yappy bark of most other smaller breeds.
Read Also:
7. Corgis Thrive In Cooler Weather
We're not saying that you can't own a Corgi unless you live in a cold country. But if you live in an area with hotter summers, make sure you have a cool place for your Corgi at home. 
Also, please don't leave them out for extended periods because they can get really hot with that double coat.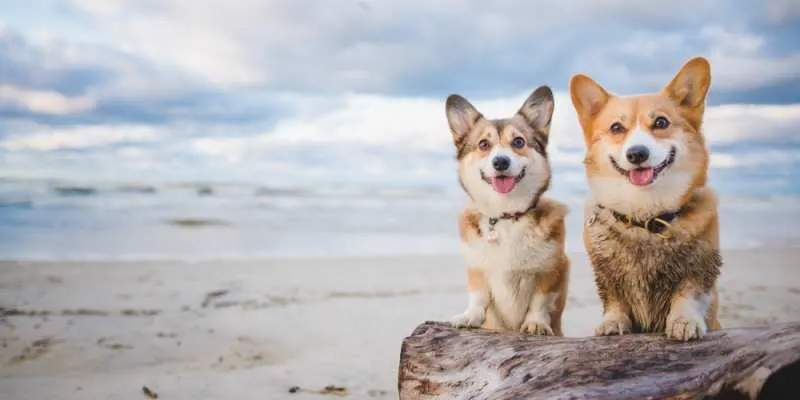 Conclusion
If you own a Corgi and somebody asks you, "When is national Corgi day?" remember it's on the 4th of June. 
And despite not being that popular, some Corgi lovers find Corgi beach day important. So, when somebody asks you, "When is Corgi beach day?" now you know it's on the 30th of October.
These dates are meant to celebrate this adorable breed of dogs. People spend the whole day with their Corgis – and other people and their dogs – having fun, taking photos, and just having a good time.
Apart from having fun, national Corgi day also serves to raise funds directed towards small centers that take care of dogs. 
And remember: A lot of Corgis are waiting to be rehomed or adopted, so if you want to own a Corgi, you can consider making one happy by adopting it. Before you do, know that Corgis are loving and caring dogs and intelligent and easily trained.
Learn More: How To Buy A Corgi? Why Do Corgis Cost So Much?